On January 11, 2022, the Shandong Provincial Market Supervision and Administration Bureau issued the "Announcement on the Unqualified Food of Foods in 15 batches", of which the DHA mini calcium milk biscuits produced by Shandong Baby Le Co., Ltd. (246g (6 packs) /Box; Production Date: March 1, 2021), after testing, 22 carbonic acids do not meet the national standards of food safety. The re -inspection is still unqualified.
It is understood that 22 carbonic acid, that is, DHA, is a must -have unsaturated fatty acid for the human body. It participates in the various physiological functions of the body and helps infant intelligence and vision development. Twenty -two carbonic acid deficiency or excessive effects may have a certain impact on the growth and development of infants and young children.
The initial test of the actual detection value of 22 carbonic acid in this unqualified sample is 12.6mg/100g, and the re -examination is 12.4mg/100g, all lower than 80%of the label marking value (21mg/100g). Sign requirements. The "Food Safety Standard Pre -packaging Special Diet Food Tag" (GB 13432-2013) stipulates that the actual content of energy and nutritional components should not be lower than 80%of the labeling value during the shelf life of the product.

The Shandong Provincial Market Supervision and Administration Bureau believes that the reason why the detection value of 22 carbonic acid in special dietary foods does not meet the standards is that the actual amount of nutrients in the production process during the production process may be lower than the formula design of the formula; Losses during the storage process may also be inadequately related to the mixing process of the production process, resulting in uneven distribution of relevant nutrients in the product.
The Supreme Law and Supreme Procuratorate jointly issued the "Explanation of Several Issues on the Application of Criminal Cases of Food Safety" states that: minors and elderly people often have higher requirements for food safety based on physiological characteristics, and they are more likely to be harmful to food safety. Criminal infringement. The main aid food of infants and young children is often the main source of nutrients in infants and young children, and even the only source of nutrients.
It is clearly stipulated that if the nutritional content of the main and auxiliary food for infants and young children does not meet the food safety standards, it shall be punished in accordance with the crime of food that does not meet the safety standards of production and sales. At the same time Children's main and auxiliary foods will be used as the aggravated punishment of food safety crimes.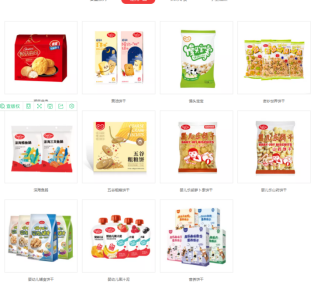 The official website of Shandong Baby Le shows that the company is a comprehensive enterprise for infant supplementary food, functional food and other operations. It has three food industrial parks in Yantai, Texas, and Suzhou. He has won honors such as "Shandong Old" and "Outstanding Leading Enterprise in the Food Industry in Shandong Province".
He Xiao