: Click "
China Quality News Network
↑ Free subscription
Recently, the Shanghai Municipal Administration for Market Regulation has conducted a supervision and spot check on the quality of liquid heaters produced and sold in the city. This time, 30 batches of products were randomly inspected, and after inspection,
7 batches of unqualified conformity

。
According to the requirements of national standards such as GB4706.1-2005 "Safety of household and similar electrical appliances – Part 1: General requirements" and GB4706.19-2008 "Safety of household and similar electrical appliances – Special requirements for liquid heaters", the following items were inspected: signs and instructions, protection against touching live parts, input power and current, heat generation, leakage current and electrical strength at operating temperature, moisture resistance, leakage current and electrical strength, abnormal operation, Stability and mechanical hazards, mechanical strength, construction, internal wiring, power connections and external cords, terminal blocks for external wires, grounding measures, screws and connections, clearances, creepage distances and solid insulation, heat and flame resistance.
This spot check found that 7 batches of products were unqualified, all of which involved unqualified safety performance, the specific items are:
Signs and descriptions, structures, grounding measures
Signs and instructions are not qualified:
The instruction manual for the liquid heater states the wrong connection to the power supply. The instruction manual is the guarantee that consumers maintain and use the product correctly, and the wrong instruction manual will cause consumers to maintain and use the product incorrectly, resulting in electric shock accidents.
Structural failure:
When the liquid heater pours water, the lid will fall out. The use of such products is easy to cause accidental burns and even electric shock to consumers.
Grounding measures are unqualified:
Liquid heater grounding measures are unreliable. Grounding measures are a safety protection measure for Class I electrical products, and unreliable grounding measures can easily cause electric shock accidents for consumers.
The unqualified products found in this spot check will be handed over to the local market supervision department for handling according to law.
In 2019, Shanghai health pot product quality supervision spot check unqualified products
serial number
Product Name (Nominal)
Trademark (nominal)
Specifications and models
Date of manufacture/lot number (nominal)
Production enterprise (nominal)
Where or channel of purchase
Major non-conforming items
1
Slow cooker
Reneng
YDNX1603S/220V 200W
/16.12.09
Ningbo Jinyu Electric Appliance Co., Ltd
Shanghai Lianjia Supermarket Co., Ltd. Gubei store
structure
2
Multifunctional electric kettle
Triangle cards
WSY-8031/220V~800W
/2017-11-03
Foshan Weiwang Life Electrical Appliance Co., Ltd
Shanghai Century Lianhua Supermarket Pudong Co., Ltd
3
Multifunctional fashion health pot
RUIY
HBZ-D003/220V~800W
/May 10, 2017
Zhongshan Hengbo Drilling Electronics Co., Ltd
Shanghai Lianjia Supermarket Co., Ltd. Xinlicheng store
Structure; Grounding measures
4
Liquid heater (health pot)
LOTOR Little Raccoon
XH-810A/880V~800W
/2018-06-05
Zhongshan Haima Electric Appliance Co., Ltd
Shanghai Jingdong Caio E-commerce Co., Ltd
5
Health pot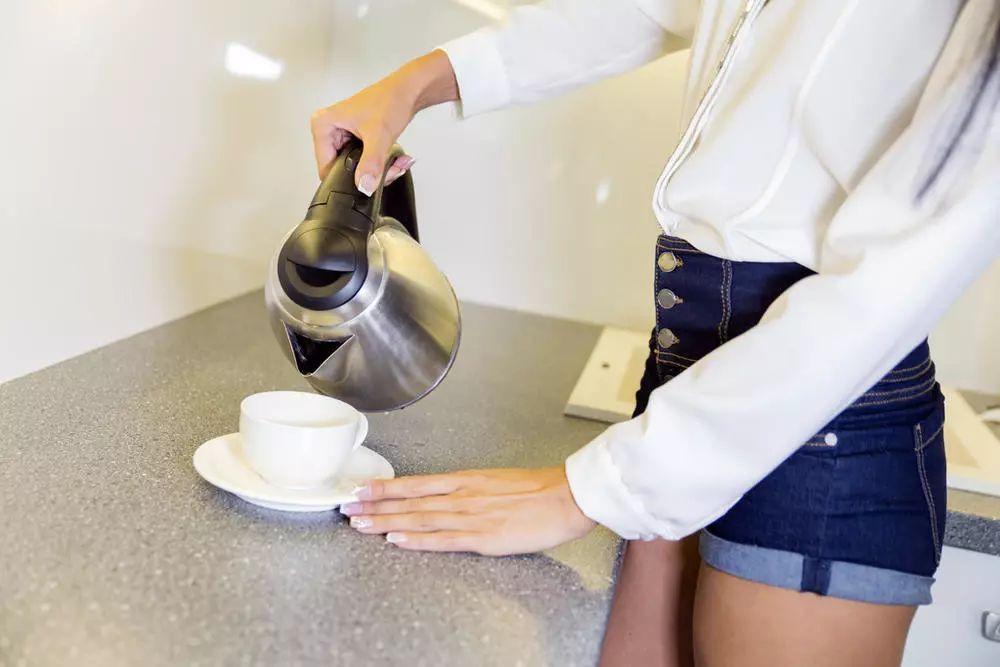 Double
SXDS-18D42/220V~800W
/ December 19, 2017
Zhuhai Shuangxi Electric Co., Ltd
Suzhou Yurunfa Comprehensive Supermarket Co., Ltd. Shanghai Branch
6
SKG
8152/220V~1200W
/2018-06-12
Guangdong Ashikai Intelligent Technology Co., Ltd
7
Electric cooker
Fangyuan electrical appliances
FY280/45/220V~280W4.5L
/2017.12.23
Chaozhou Fangyuan Electric Appliance Co., Ltd
Shanghai Maoying Investment Management Co., Ltd
Structure; grounding measures; Signs and descriptions
In 2019, Shanghai Health Pot Product Quality Supervision and Spot Check Products that meet the relevant standards of the inspected items
ASD Astar
AW-D15B120/220V~800W
/2017.10.11
Zhejiang Aishida Life Electrical Appliance Co., Ltd
Liquid heater (electric cooker)
Meisu Meisu
MS-Y110/220V~800W
/2017.09.25
Zhongshan Meisu Electric Appliance Co., Ltd
Collitter
QLT-D08H/220V~50HZ70W
/2017.12.11
Zhongshan Yuanshuo Electronics Co., Ltd
Shanghai Sijing RT-Mart Trading Co., Ltd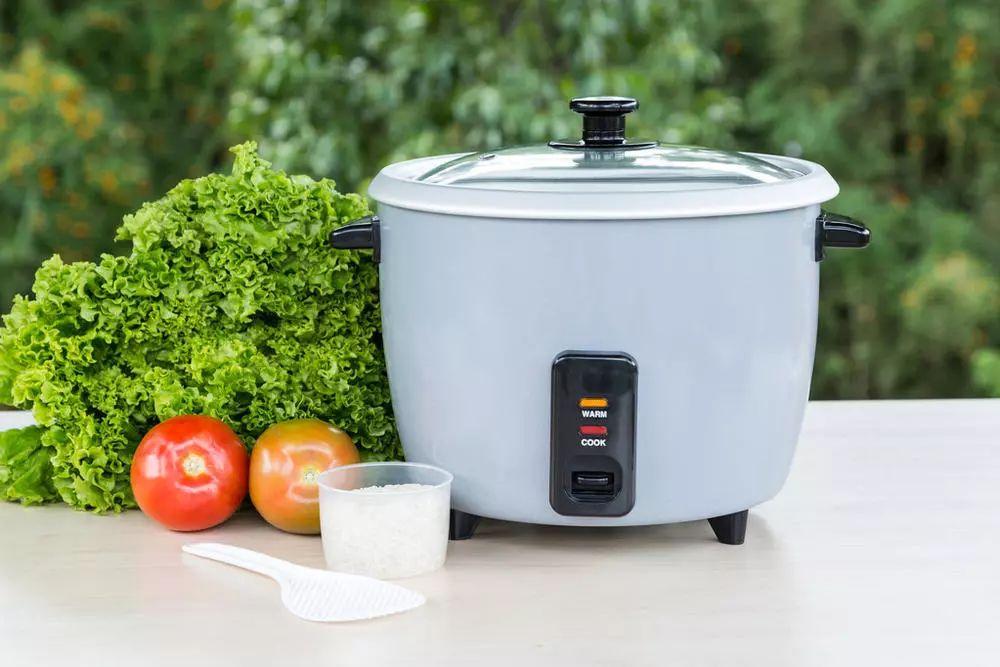 Multifunctional wellness cup
Odd meal
YS-05A/220V~70W
/20180116
Chaozhou Cancheng Electric Appliance Co., Ltd
Shanghai Century Lianhua Yuqiao Shopping Plaza Co., Ltd
Boris
PH-Y180GK/220V~800W
/2018.03.05
Zhongshan Muyuan Electric Appliance Co., Ltd
Jin Jiang Metro Cash & Carry Co., Ltd. Shanghai Pudong Shopping Mall
Skyrim TONZE
DDG-10N/220V 100W
/18.04.27
Guangdong Tianji Electric Appliance Co., Ltd
Shanghai Haoya Trading Co., Ltd. Lingyun Branch
BOSHT Boschton
BST-YS806/220V~800W
/2018-06-22
Beijing Bofei Technology Co., Ltd
Shanghai Auchan Supermarket Co., Ltd. Changyang store
8
Tyumen
VK-607/200V~70W
/171207
Shanghai Tyumen Technology Co., Ltd
9
Wellness electric cooker
SXDD-35ZT01/220V~235W
/2017-05-06
10
Electric kettle (health pot)
Shenhua SHENHUA
D-109/220V~800W
/2018-03-20
Zhongshan Jindeli Electric Appliance Co., Ltd
Gome Online E-Commerce Co., Ltd
11
Haier
HSW-H7/220V~850W
/2018/05/12
Qingdao Haier Strauss Water Equipment Co., Ltd
Shanghai Fengpu Suning Tesco Sales Co., Ltd
12
KIM JUNG NONTAUS
JZW-1512A/220V~800W
/2018-07-04
Zhongshan Jinzheng Life Electrical Appliance Co., Ltd
13
SIMELO Schmelo
TT-Y180/220V~800W
/ 5/5
Shanghai Jingyue Industrial Co., Ltd
Shanghai Oriental TV Shopping Co., Ltd
14
Liquid heater (multifunctional electric kettle)
Deerma Delmar
DEM-YS201/220V~1000W
/
Foshan Shunde Delmar Electric Appliance Co., Ltd
Shanghai Yuamai Trading Co., Ltd
15
Liquid heater (multifunctional health pot)
SUPOR
SWF15S30A/220V~ 1000W
/2017-05-30
Zhejiang Shaoxing Subor Living Electrical Appliance Co., Ltd
Yongle (China) Electrical Appliance Sales Co., Ltd. Guangxin Road store
16
Joyoung Jiuyang
K17-D07/220V 1000W
/ March 19, 2018
Hangzhou Jiuyang Life Electrical Appliance Co., Ltd
Shanghai Lianjia Supermarket Co., Ltd. Zhongshan Park Store
17
Kettle brother
HG-A1
/ December 2017
Yiwu Good Helper Tableware Co., Ltd
Shanghai Century Lianhua West Commercial Co., Ltd. Middle Ring Road Store
18
Eat and drink
HD-DDG15L/220V~ 135W
/17.02.23
Chaozhou Huida Electric Appliance Co., Ltd
19
Multifunctional electric kettle (health pot)
BUYDEEM Beiding
K185/220V~1200W
1802000166/
Shenzhen Beiding Technology Co., Ltd
Teli Layer (Shanghai) Trading Co., Ltd. Bailian Central Branch
20
Midea
MD-TGS40D/220V~250W
Guangdong Midea Life Electrical Appliance Manufacturing Co., Ltd
Shanghai Sanlin RT-Mart Trading Co., Ltd
21

:点击"
Royalstar
YSH18G/220V~800W
/ April 17, 2017
Hefei Rongshida Small Household Appliance Co., Ltd
22
Electric kettle
little bear
YSH-C18K5/220V~1000W
Little Bear Electric Co., Ltd
Shanghai Easy Buy Supermarket Co., Ltd. Mudanjiang store
23
TOPCREATING
DK396/220V~1200W
20174700082/2017.11.22
Guangzhou Tuopu Electrical Development Co., Ltd
Lixin (Shanghai) Commercial Co., Ltd
Text editing/eight rains
Art Editor / Mizukawa
Source: China Quality News Network
。
serial number
Product Name (Nominal)
Trademark (nominal)
Specifications and models
Date of manufacture/lot number (nominal)
Production enterprise (nominal)
Where or channel of purchase
1
Shanghai Lianjia Supermarket Co., Ltd. Gubei store
Shanghai Lianjia Supermarket Co., Ltd. Gubei store
structure
structure
structure
structure
2
Shanghai Century Lianhua Supermarket Pudong Co., Ltd
3
4
Liquid heater (health pot)
Liquid heater (health pot)
Liquid heater (health pot)
Liquid heater (health pot)
Liquid heater (health pot)
Shanghai Jingdong Caio E-commerce Co., Ltd
5
Health pot
Health pot
Double
Zhuhai Shuangxi Electric Co., Ltd
Suzhou Yurunfa Comprehensive Supermarket Co., Ltd. Shanghai Branch
6
7
Electric cooker
Electric cooker
Electric cooker
Electric cooker
Electric cooker
Liquid heater (electric cooker)
/2018.03.05
Jin Jiang Metro Cash & Carry Co., Ltd. Shanghai Pudong Shopping Mall
Electric kettle (health pot)
Electric kettle (health pot)
Shanghai Fengpu Suning Tesco Sales Co., Ltd
/
Shanghai Century Lianhua West Commercial Co., Ltd. Middle Ring Road Store
Multifunctional electric kettle (health pot)