This dress started as a unit flower on a shawl, and I liked it when I saw it, thinking that hooking it into a skirt would definitely look good, and there was this skirt. I got up last year, hooked two rows of flowers and threw them down, and the other day I found it out and finished it.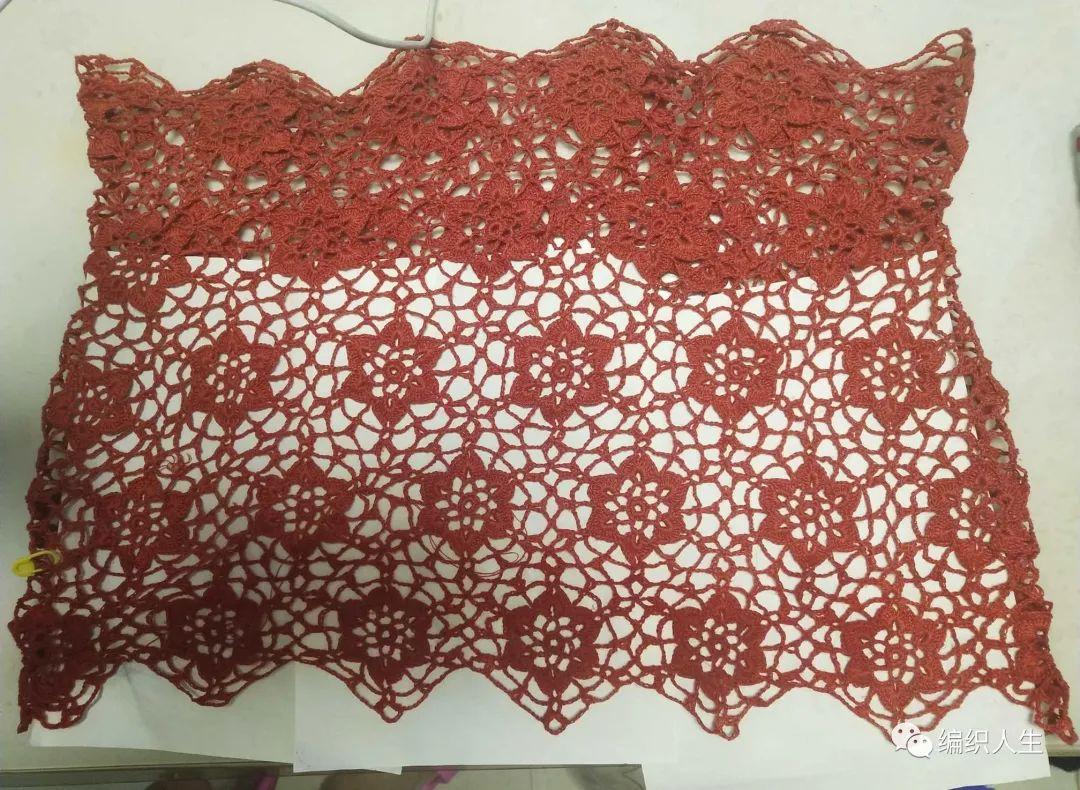 With Line: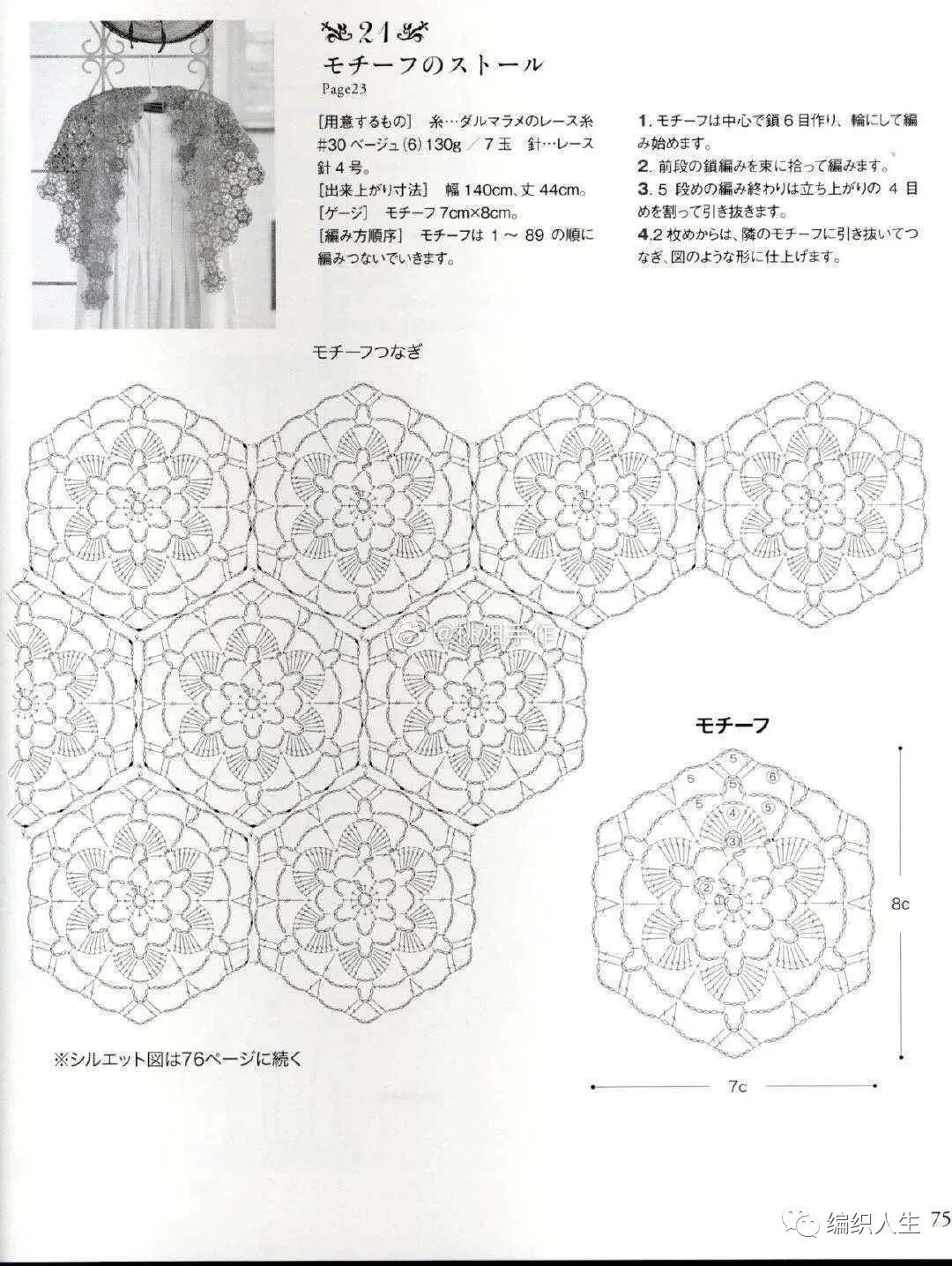 Silky watermelon red 2 strands
With needles: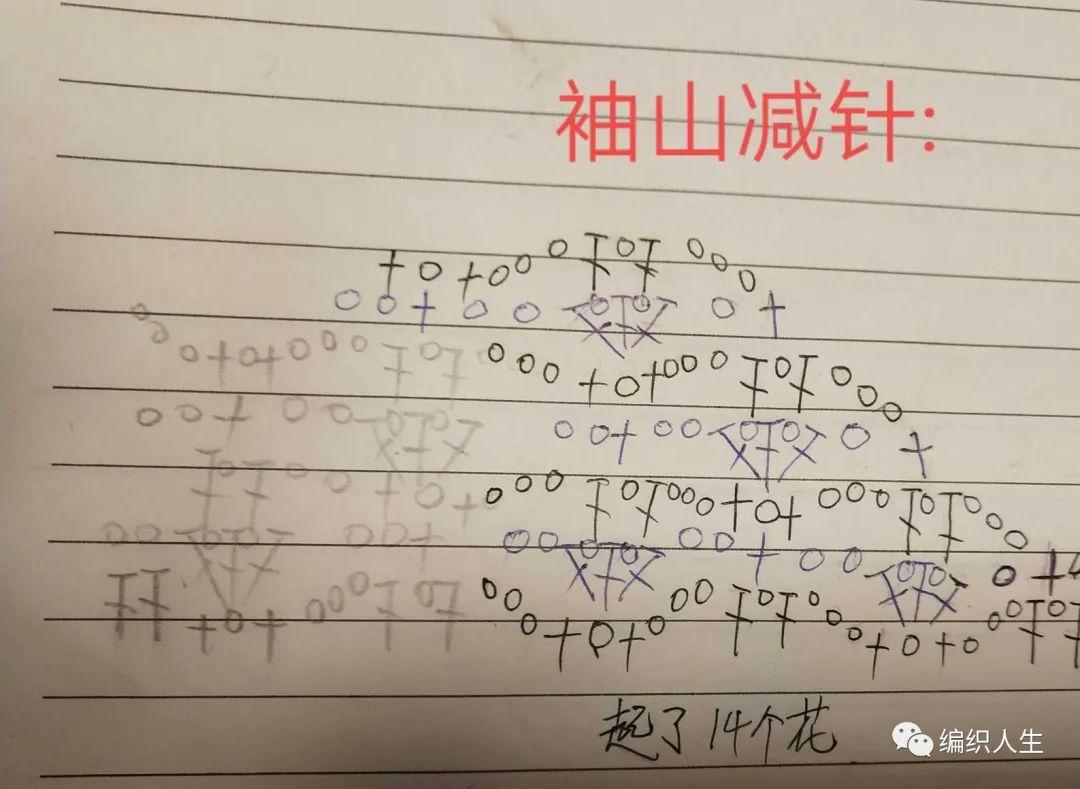 1.6mm
Size: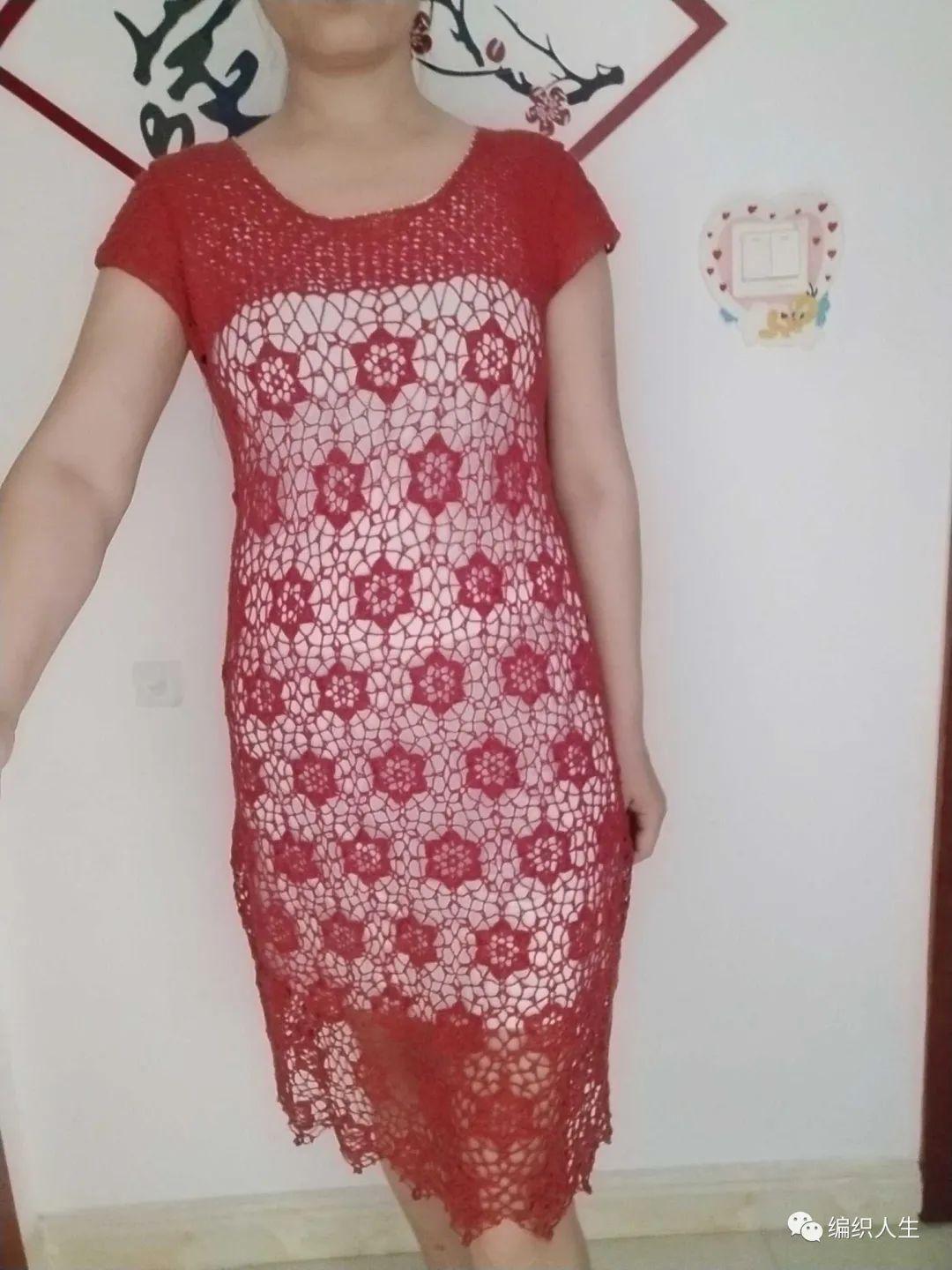 Bust: 96cm Length: 110cm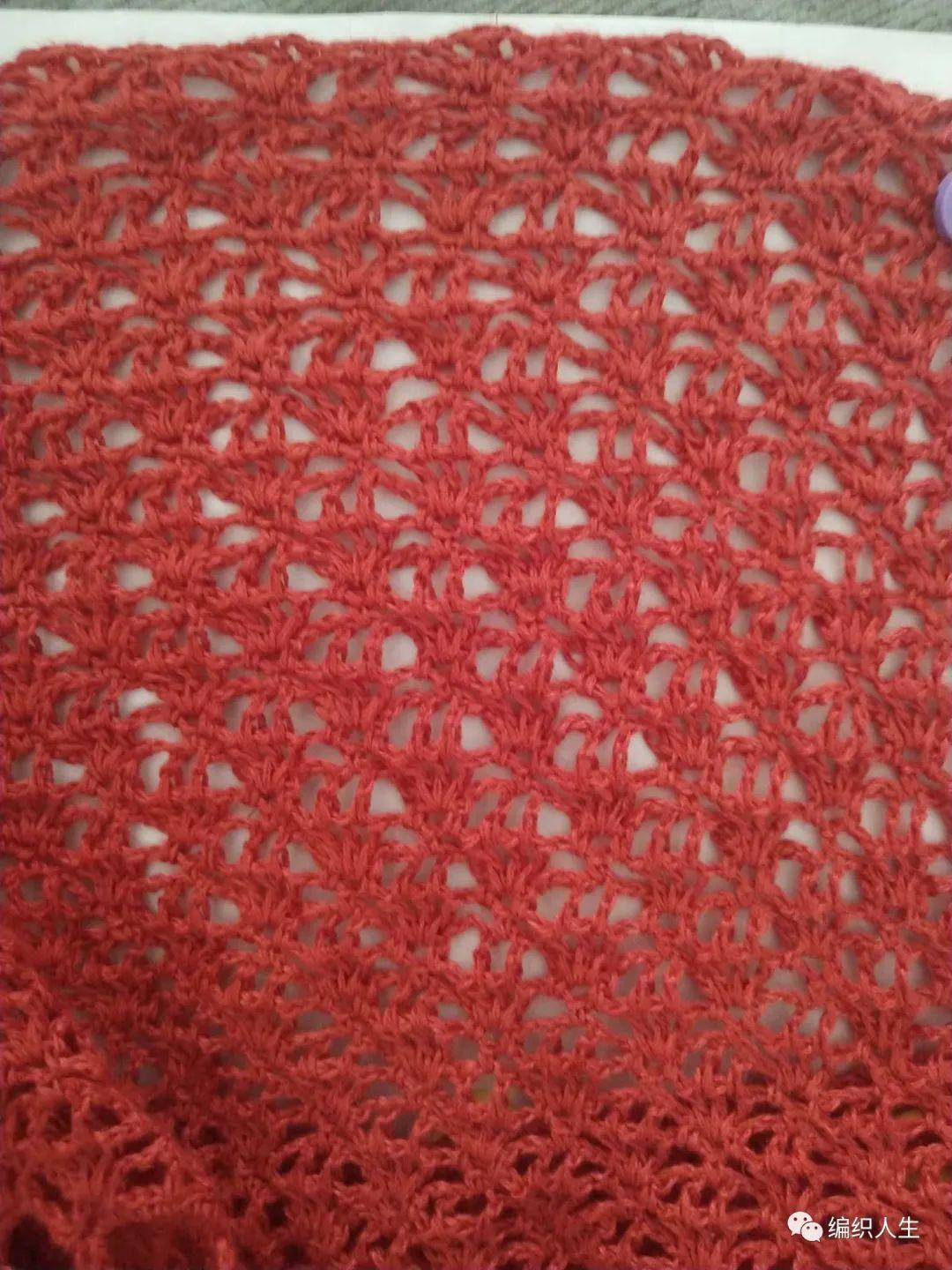 Show: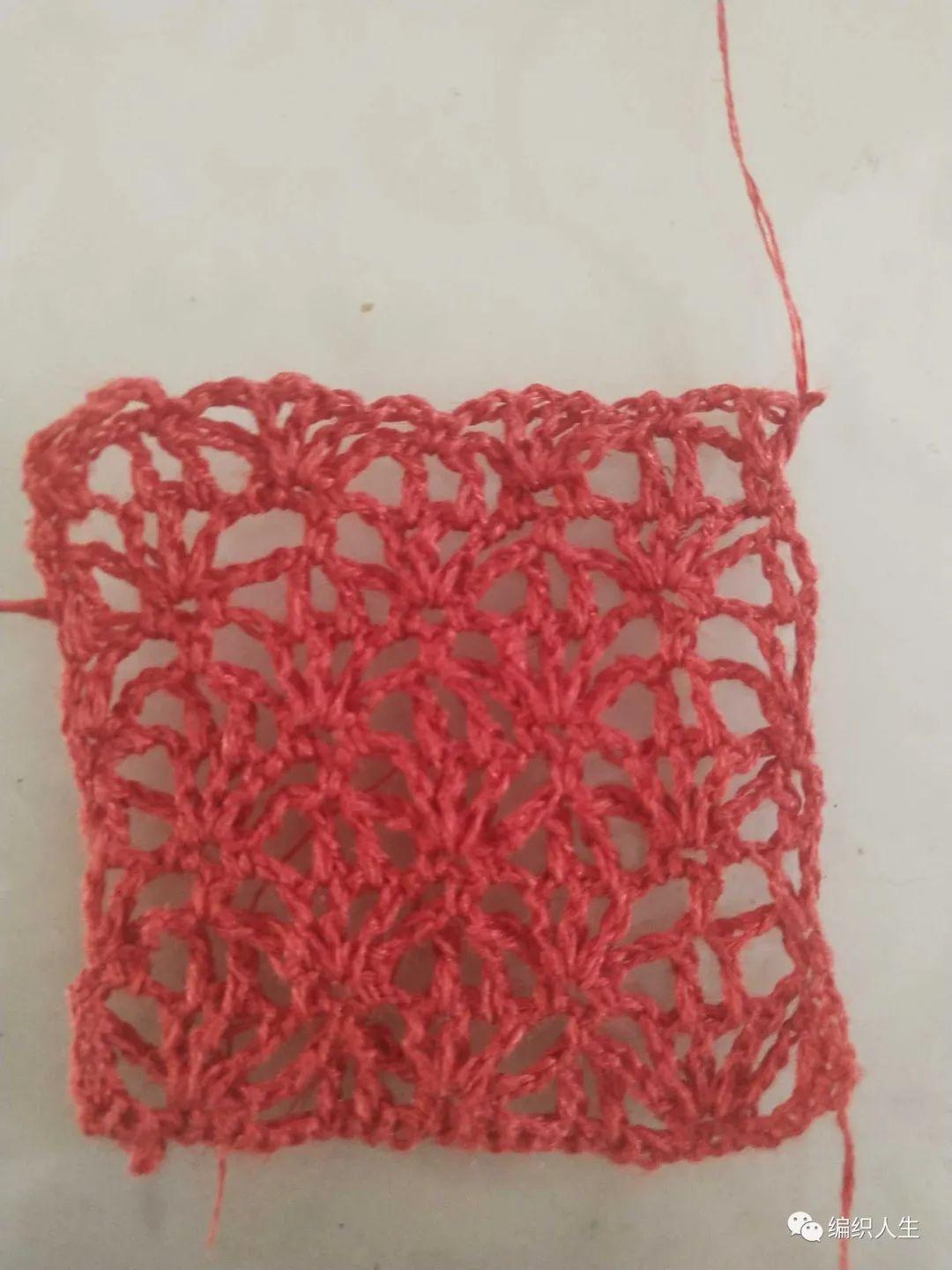 Weaving instructions: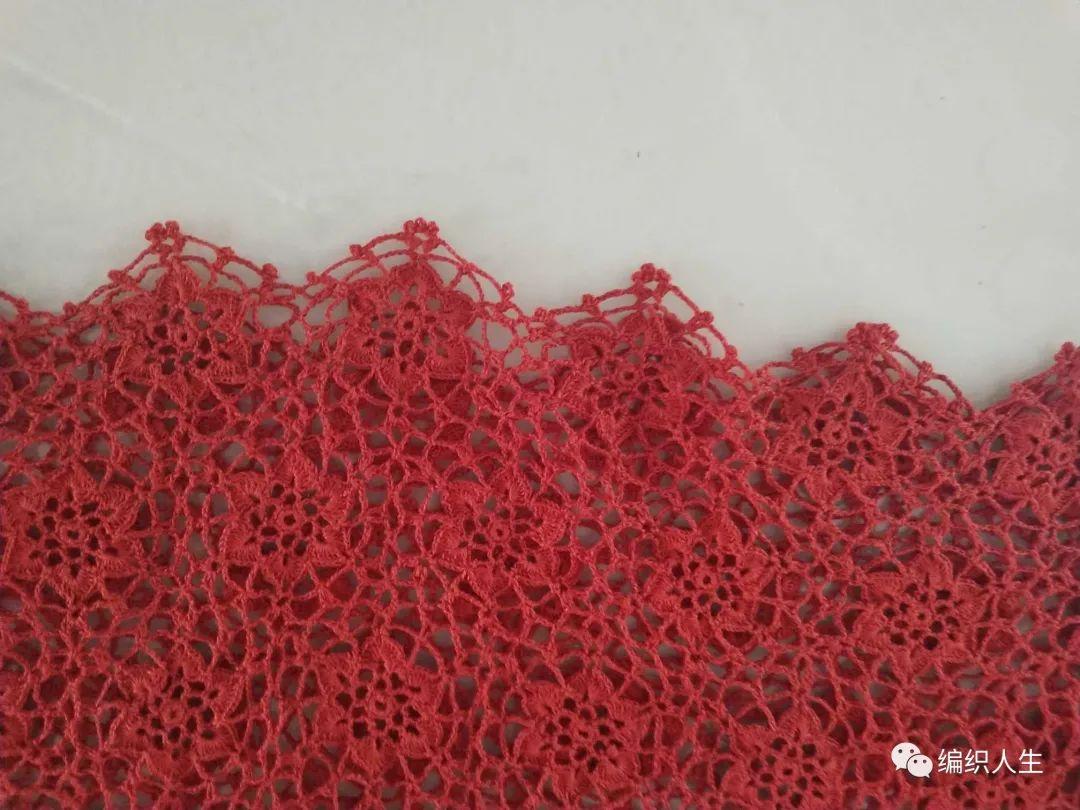 In this skirt, I hooked 10 flowers starting from the armpits, and added two flowers down, each time adding two flowers, for a total of 10 rows of inlay. Then hook the shoulder part from the starting needle, hook the back piece first, hook the front piece again, and then sew the shoulder after completion, and then hook the two sleeves, and stitch them at the corresponding cuff cage.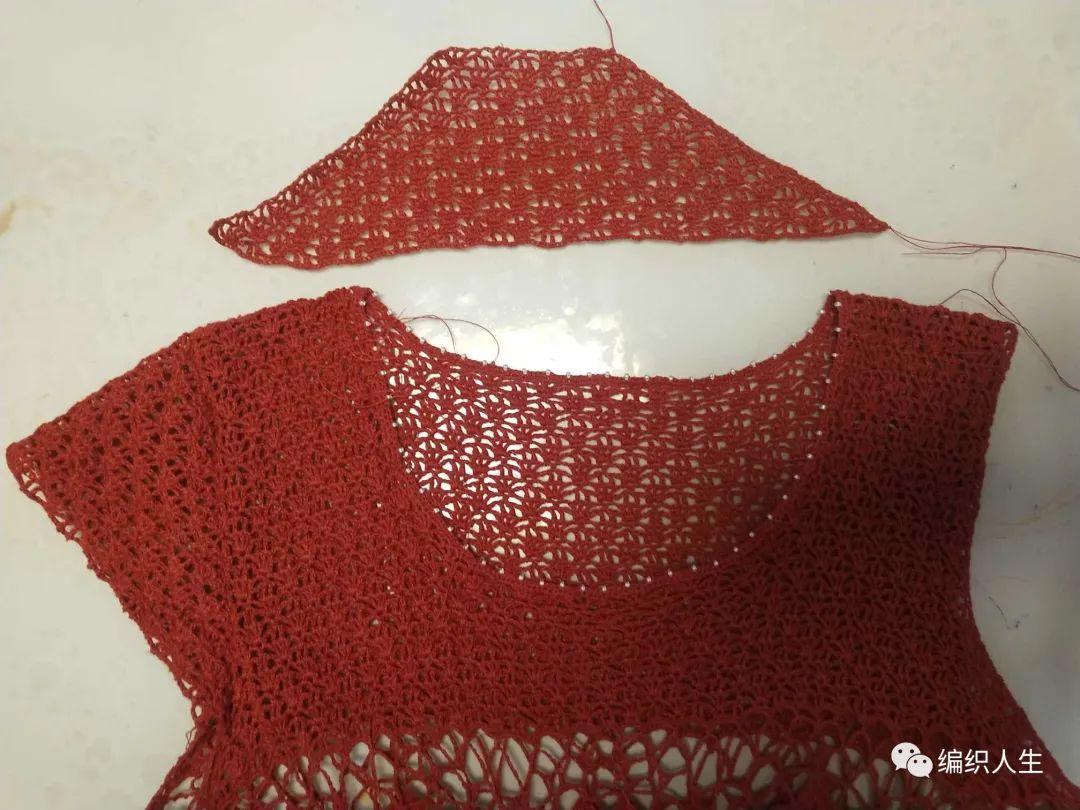 First row of flowers: all 6 horned flowers with a total of 10 flowers
Second row of flowers: 4 flowers separated by 6 corners, 1 7-horned flower, 10 flowers in total (8 6-horned flowers, 2 7-horned flowers)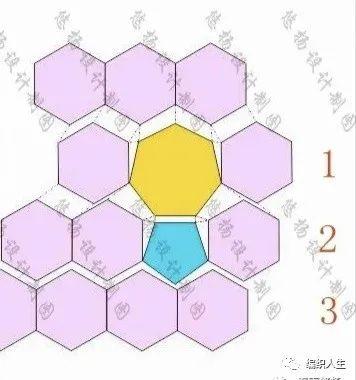 Third row of flowers: 10 6-horned flowers, 2 5-horned flowers, 5 6-horned flowers and 1 5-horned flower (12 flowers in total)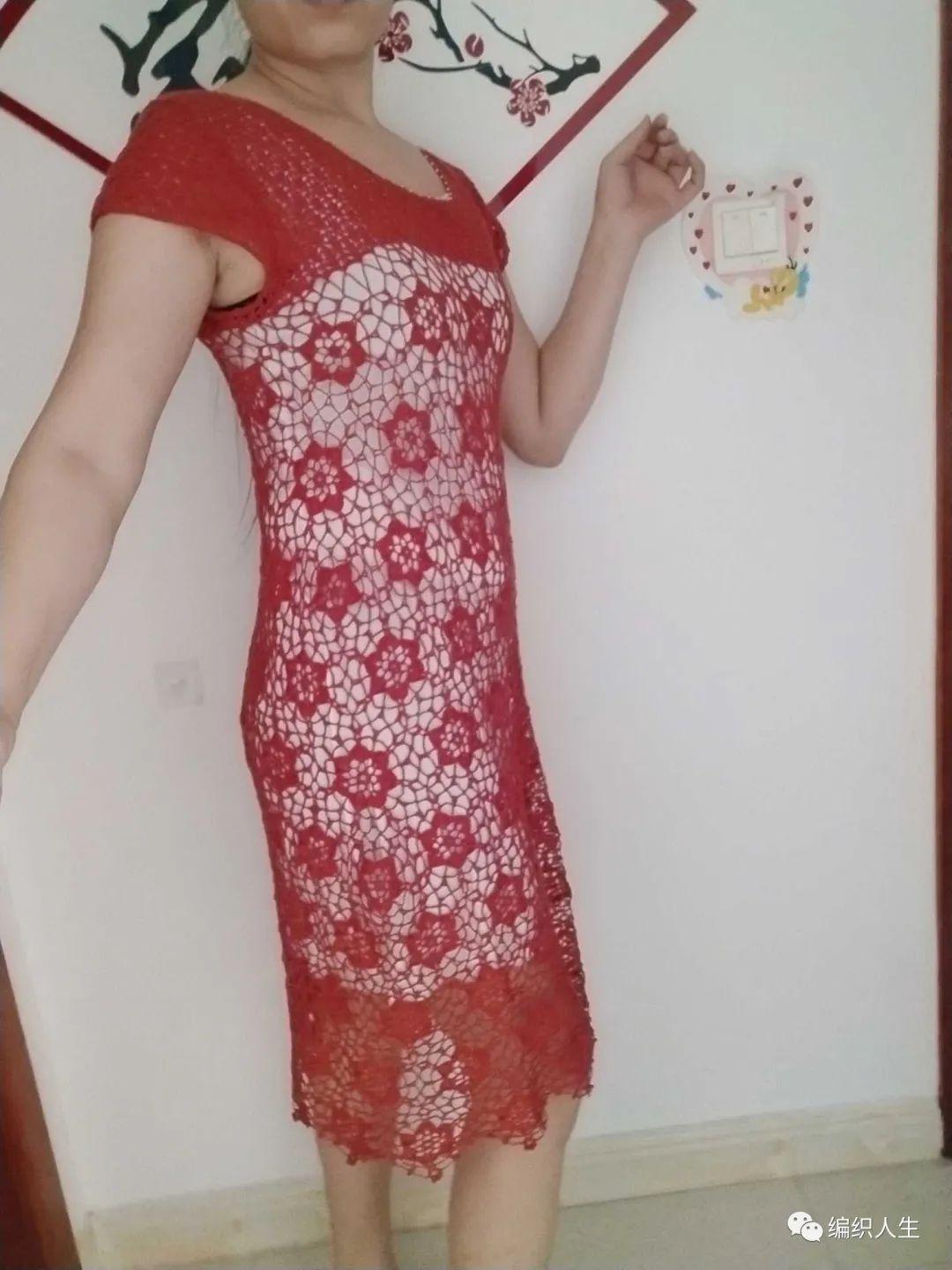 Fourth row of flowers: all 6-horned flowers (12 flowers in total)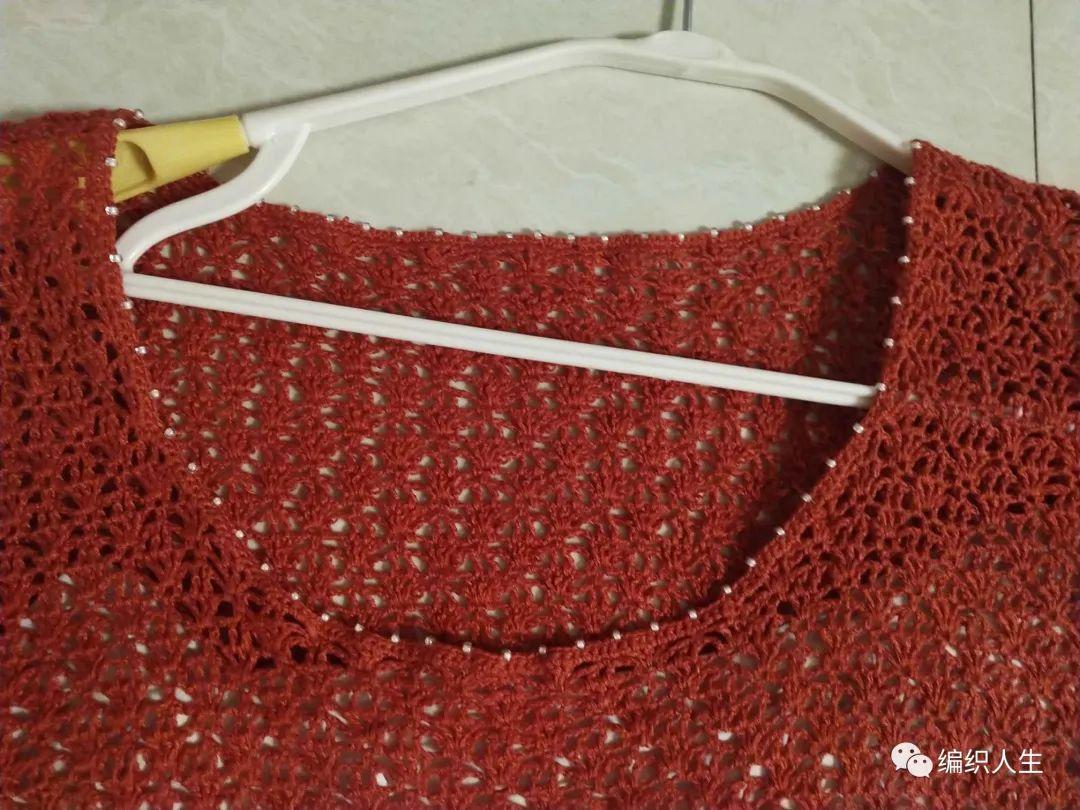 The fifth, sixth, and seventh rows repeat the second, third, and fourth rows of flowers.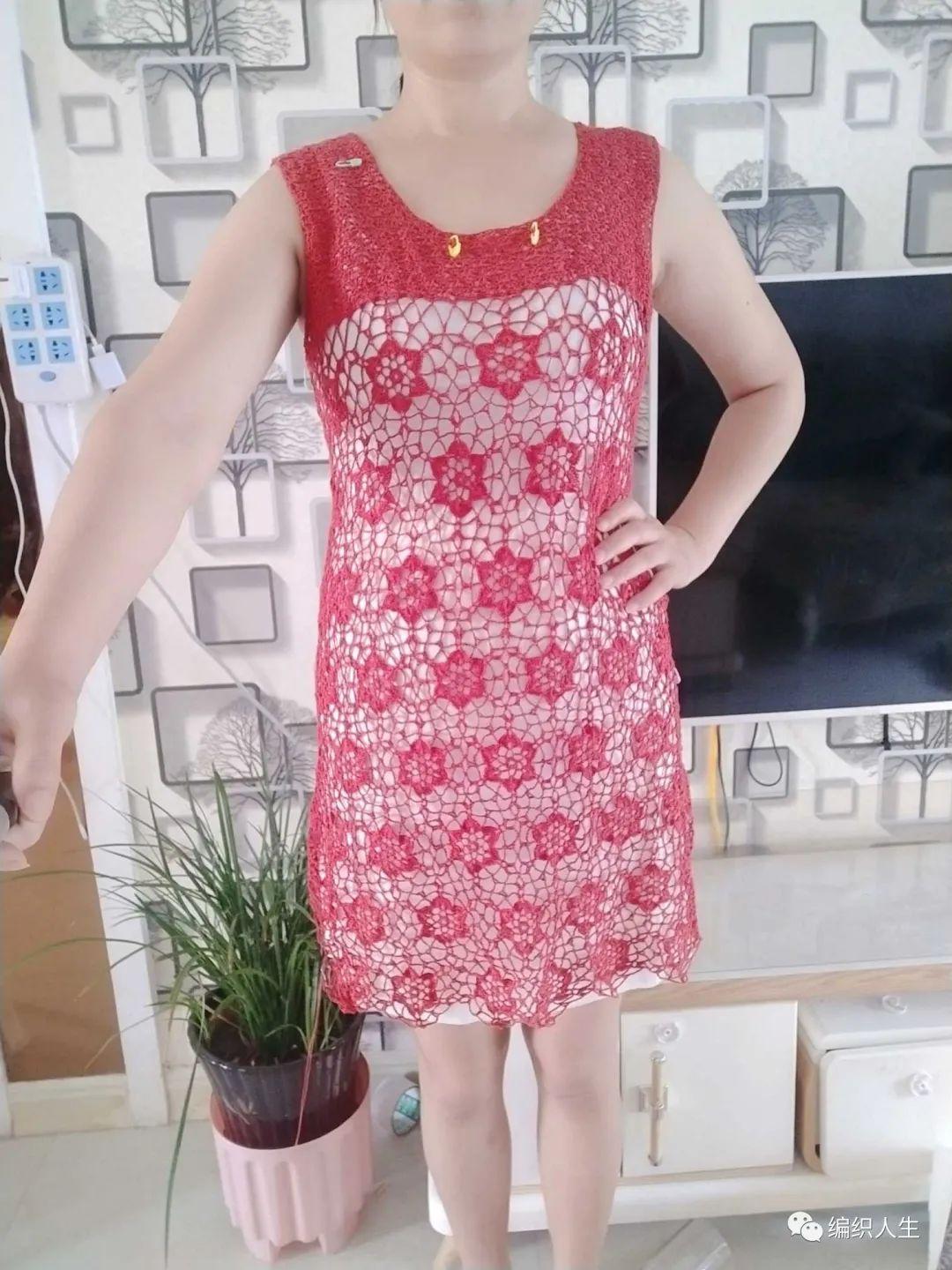 A few rows down all hooked 6 corners of flowers, I hooked 3 more rows of flowers.

Hook shoulder pattern: 10 needles 1 flower, 48 flowers hooked on the flower 480 needles hooked two rows after the front and back pieces, 24 flowers in the front and back, 3 flowers were reduced on each side of the hanging shoulder, 3 flowers were left in the middle of the front collar, 3 flowers were minus on the left and right sides of the front collar, and a circle of millet beads was hooked at the collar.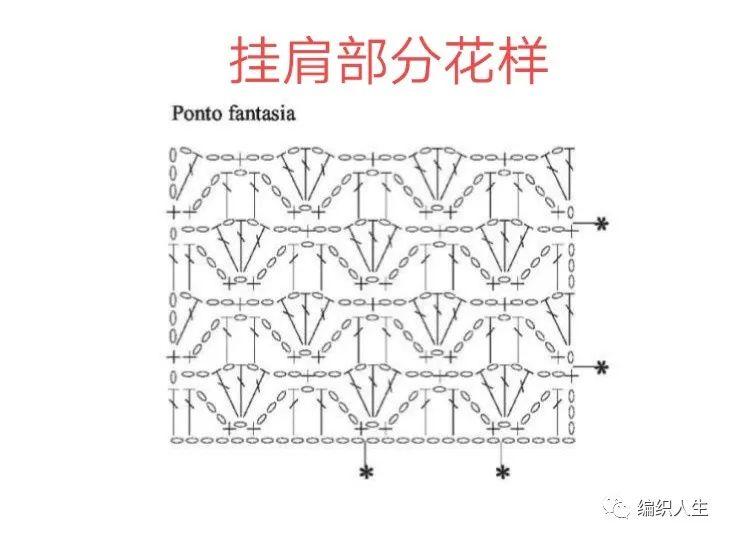 There are 14 flowers on the sleeve, which are reduced to the remaining 4 flowers according to the pattern of subtracting needles in my sketch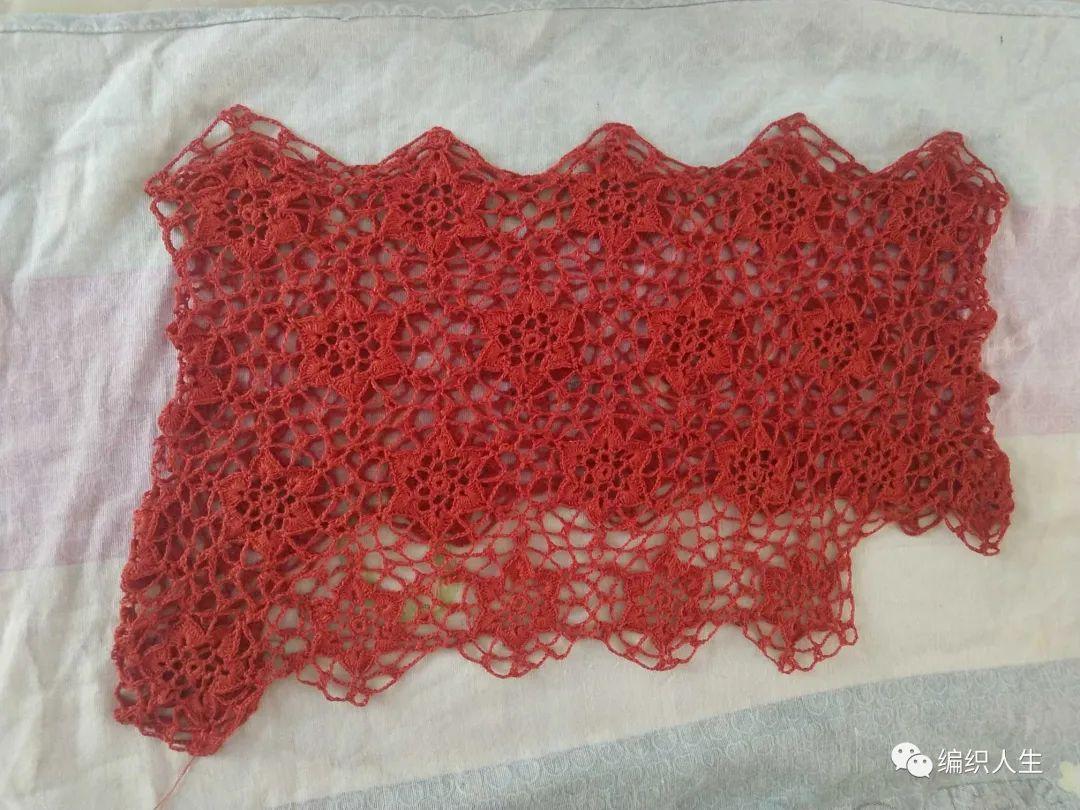 • end •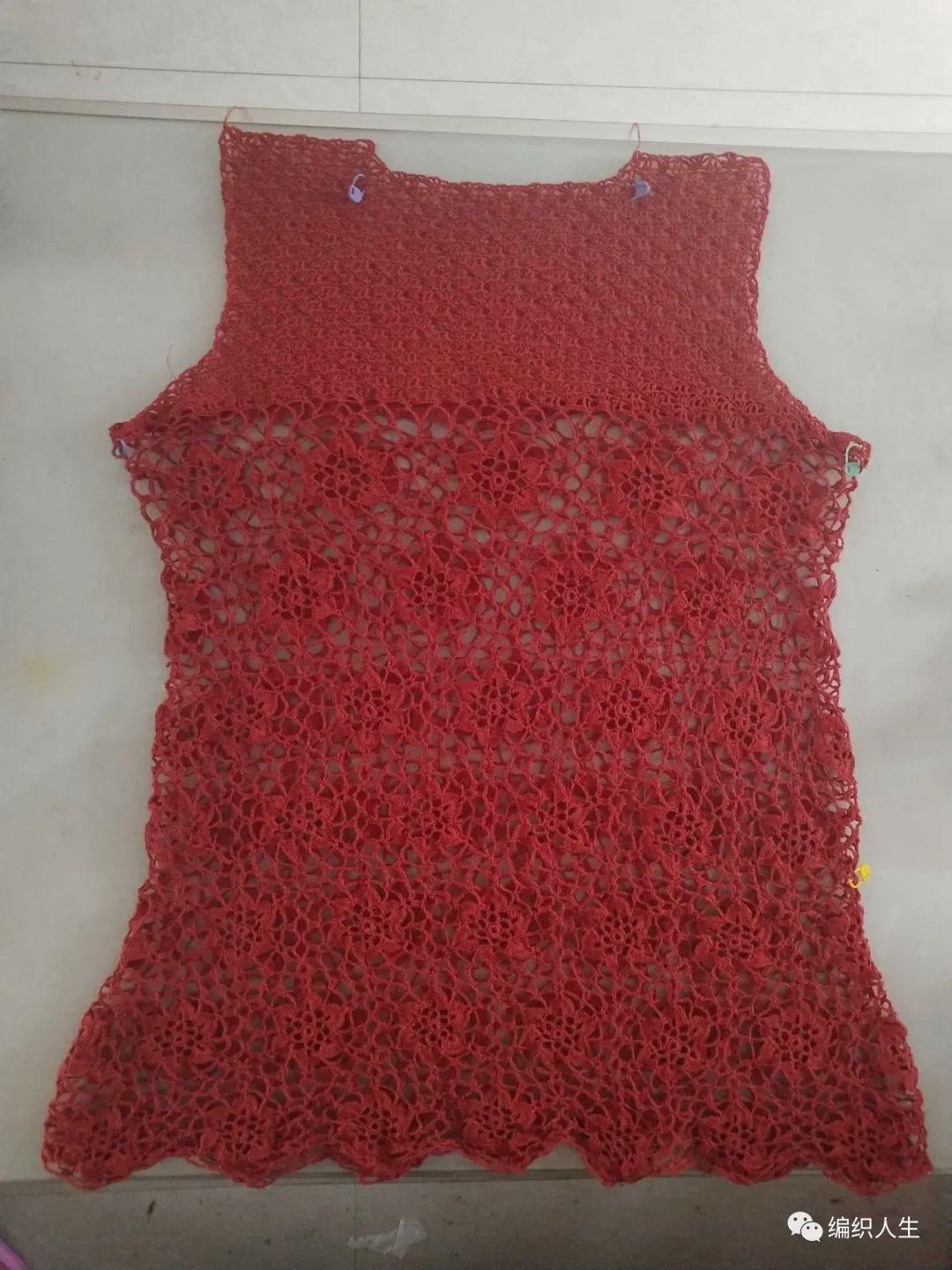 Author | Happy youth