Writing
/
Meng Huiyuan
edit
Wen Zhizhou
Air fryers, yogurt makers, electric hot pot cups… From the only option smart TV in the early days to the various smart home products that have become more and more popular recently, the diversified and multi-level consumption pattern of the domestic household appliance market is fully displayed. Because of the subdivision of different circles, ages, and regions, new consumption hotspots continue to emerge, making users choose more, and at the same time, the competition in the home appliance market is more intense.
Few people know that under the red sea competition situation in the home appliance market, some people have long seen the potential of another development path – "the commercial air conditioning market will gradually become an important profit growth point for future air conditioning manufacturers." In 2012, Dong Mingzhu made such a judgment.
In recent years, including the head e-commerce platform, related brand manufacturers, self-employed persons, etc., the commercial home appliance market that is still in the blue ocean has become a new battlefield for many parties.
In the face of chaotic procurement channels, opaque prices, uneven quality, low procurement efficiency and other drawbacks in the commercial electrical appliance industry, or professional, or service, or price, the entrants have their own surprising tricks and want to get a piece of the pie.
Small and medium-sized enterprises are more likely to encounter the drawbacks of commercial e-commerce procurement?
Recently, Zhao Lin's department wanted to replace a few computers, but as a small and medium-sized enterprise with only a few dozen employees, the company did not have a unified procurement department, after asking colleagues in the management department, Zhao Lin learned that as long as the procurement needs proposed by her department were approved by the leadership, she could buy directly online, "It sounds quite convenient, it's almost the same as buying things ourselves, it's just one more procurement process." "
As Zhao Lin sees, unlike the early corporate procurement behavior, which was mainly operated through offline centralized purchasing meetings or batch declaration of procurement, with the rise of e-commerce shopping model,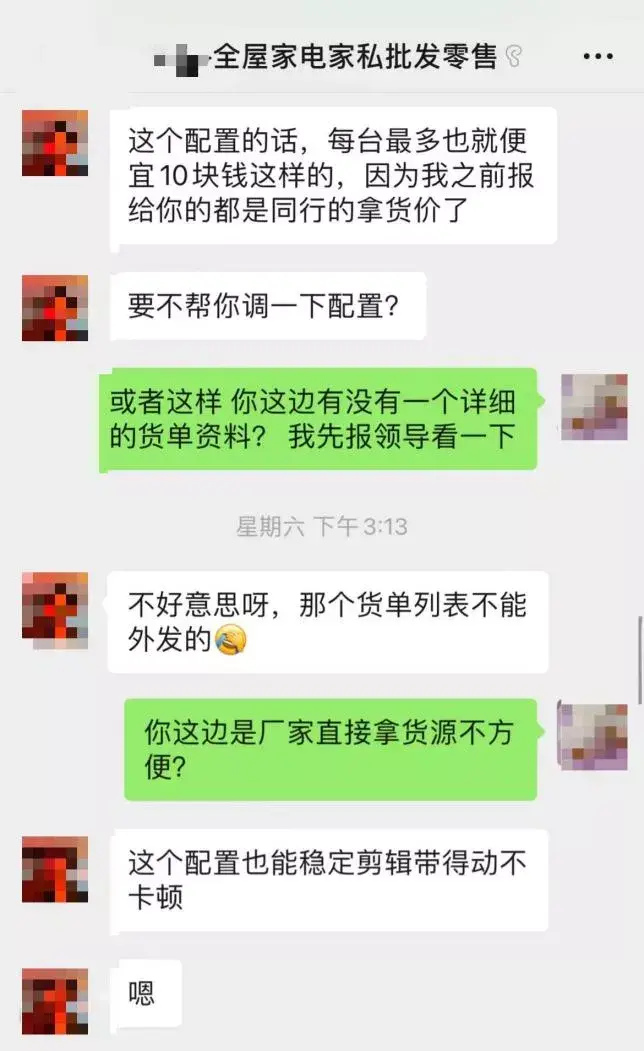 Many small and medium-sized companies with low procurement frequency, small single purchase volume, and more emphasis on cost performance and distribution services have now abandoned a series of complex procurement processes of "submitting requirements – budgeting – product desk negotiation – taking contracts – approving – placing orders – fulfilling orders"
Because this set of commercial procurement is obviously inefficient, demand matching and transaction disconnection, and personalized customization and selection based on its own actual situation is obviously more in line with the current needs of small and medium-sized enterprises.
Of course, it's not just the procurement model that is changing. People's continuous pursuit of quality of life has actually spread from life to work: those desks and chairs that conform to human body mechanics to make people more comfortable, electronic equipment and network configuration that are just needed but constantly updated and iterated, these changes have undoubtedly brought about the advancement and outbreak of personalized and diversified needs of commercial appliances.
According to the office needs of Zhao Lin's department, she needs to buy a small laptop that is easy to carry, has high memory, and can smoothly perform video editing operations. With these conditions, Zhao Lin found when screening online,
In addition to purchasing through e-commerce platforms, many brands also have dedicated corporate shopping websites, and even individual third-party suppliers will advertise on multiple social platforms to actively solicit customers
。
"There are really many purchase channels", but Zhao Lin, who does not know about computer configuration, still feels very difficult to query specific product information, "mainly I don't know which brand of which configuration is better, and it's not bought back and it's over, to consider the situation that may occur in the subsequent use process, the after-sales and warranty service corresponding to the product is also very important." "
In the e-commerce platform back and forth to see the after-sales commitment is too troublesome, want to contact the brand directly but feel that the scale of procurement is too small may not have any discounts, under the entanglement, Zhao Lin saw the contact information of a third-party individual supplier, with the idea that it would not hurt to try it, she immediately contacted the supplier to tell her needs.
The supplier quickly selected several suitably configured computers for Zhao Lin, and gave her a more favorable offer than when she did activities on e-commerce platforms, promising one-year warranty service. When I asked if the product was a genuine brand, I got an affirmative reply, "But I asked him to give specific product information and couldn't give it, only told me that it was a trade secret that was inconvenient to disclose, so I didn't dare to buy it even if it was cheap." "
The source of goods taken directly by the manufacturer is inconvenient to give information The source of goods taken directly by the manufacturer is inconvenient to give information
After thinking about it again, Zhao Lin finally decided to buy a computer on the e-commerce platform, "It seems that it is still the only one that can balance price and after-sales service." "
In fact, electronic products such as computers are already relatively transparent categories in terms of channels, prices, and services in commercial appliances. Some industry insiders have revealed,
At present, most of the commercial electrical appliance brands are not well known in the market, and there are many types of standard and non-standard products according to application scenarios, and there are generally problems such as low brand recognition, lack of industry standards, high transportation costs and weak after-sales capabilities
Just like in the kitchenware industry with extremely asymmetric information, "kitchenware is not acceptable as long as it is cheap, but where you plan to open a long-term store, you must consider the thickness and pressure of stainless steel equipment, the cooling effect and freshness time of the refrigerator, the air volume of the smoke exhaust system corresponding to the kitchen requirements, as well as the after-sales of the product, the settlement of expenses, etc., do not choose hastily because of the low price in front of you, which is likely to lead to a bunch of problems later." A practitioner in the kitchenware industry said that professional kitchenware suppliers are definitely not just selling kitchenware, but will answer and recommend according to users' questions and needs, and the key is how to screen out such a high-quality supplier.
In large enterprises, there is generally a special procurement department for procurement, and naturally a reliable enough product supplier can be screened out through bidding. And large enterprise buyers are often large-scale bulk purchases, and if they directly connect with product suppliers, they usually bring the low price advantage of large-scale procurement.
However, for small and medium-sized enterprises such as Zhao Lin's company and many self-employed people, it is easier to encounter problems such as chaotic procurement channels, opaque prices, uneven quality, and low procurement efficiency due to opaque industry information.
Giants enter the market, and many parties compete for the blue ocean market
Even if there are a number of drawbacks, it cannot cover up the widespread needs of users, and the attraction of commercial appliances as a blue ocean market is only the question of whether it can bypass the pain points of the industry and directly hit the needs of users.
The first to enter and face this problem is of course the corresponding procurement channels of brand manufacturers. Usually after the brand side and the demand enterprise docking, the two sides will go through a complete set of traditional and lengthy procurement process, but some brand owners are subject to brand awareness, or due to product quality limitations, in this kind of docking process that does not need to show too much, in order to get orders to transfer part of the benefits is not uncommon, which is also an important reason for the impression of the outside world, the procurement profession has certain gray attributes.
With the mutual understanding of the procurement parties to simplify the procurement process and enhance information transparency, a brand-based one-stop procurement platform was born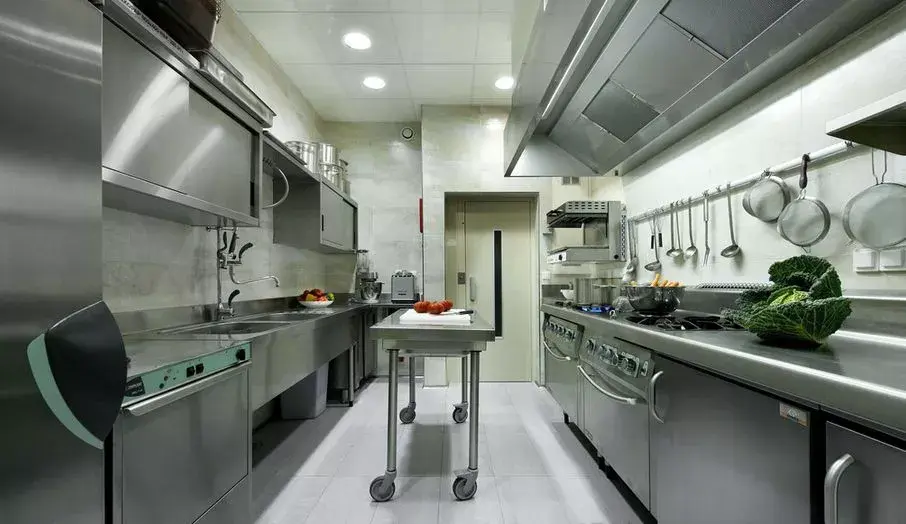 。 For example, Lenovo E-Procurement, a one-stop procurement platform for IT equipment backed by the big brand Lenovo, has provided Lenovo-based computers, mice, keyboards, printers and other products on the platform for a long time, as well as supporting selection recommendations, configuration schemes, procurement reserve prices and other services, which have become the first choice for many users in the procurement of commercial electronic office supplies.
However, the unremitting pursuit of convenience by B-end users has also allowed new competitors to see business opportunities. After all, the procurement of docking brand parties may be affected by long time, high transportation costs, single categories, etc., and when e-commerce becomes the main bearer of online shopping behavior, the integration ability of e-commerce to multi-brand categories brings a more comprehensive user experience to B-end users.
In 2019, JD.com announced a new market strategy for commercial kitchen appliances, and it jointly established the "JD Commercial Kitchen Appliance Alliance" with mainstream commercial kitchen appliance brands such as Demax, Santo, Lechuang, Trontech, Aituo, and Dongbei.
In addition, JD.com has also launched a one-stop solution for commercial engineering projects, such as before the planning of catering and canteens, JD.com can provide kitchen design drawings for them, and provide one-stop overall services for its restaurant front hall, back kitchen hard decoration, table and chair procurement, kitchen miscellaneous matching, oil fume purification, commercial water purification system and other equipment.
By 2020, commercial home appliances have also become one of Tmall's hot categories. According to the data disclosed by the platform that year's Commercial Entrepreneurship Festival, vending machines increased by 203% year-on-year, display cabinets increased by 112%, commercial fryers increased by 135% year-on-year, commercial disinfection cabinets increased by 98%, commercial intestinal flour machines increased by 120%, and commercial popcorn machines increased by 258%.
Earlier, Alibaba's 1688 enterprise procurement platform provided merchant screening and centralized price negotiation services for the needs of enterprises for unplanned procurement.
Suning.com is not left behind, and also proposes a one-stop solution for the pain points of the commercial electrical industry. It is reported that it has specially opened a necessary channel for opening stores, matching diversified store opening scenarios such as fast food snacks, restaurants, hot pot restaurants, milk tea baking, convenience stores, and large-scale supermarkets, providing offline physical store merchants with a more convenient purchase path involving multiple brand categories, reducing transportation costs, and unifying charging standards.
in other words
Brand owners are "specialized" and only do products related to their own business categories; E-commerce brands are "full", and multi-category brands are united to launch one-stop scene supporting products
。 Among brand owners and e-commerce brands, third-party individual suppliers survive and provide "low-price" services in full accordance with the needs of users.
Xu Nian, an individual supplier who has focused on home appliance brands for many years, has always been "wholesale price" for external publicity. Whether it is a mobile phone, a computer, or a home appliance, even if you only buy one, it is a wholesale price, free shipping when you place an order, and you can also provide invoice services. Moreover, Xu Nian's quotation is adjusted in real time, and the quotation of almost all products is basically maintained under the special price of the e-commerce platform.
The price is generally lower than the activity price of the e-commerce platform
In addition to the low price, Xu Nian also pays great attention to the business customer group, "As long as I recommend people around me to buy home appliances and successfully place an order, I will give a return rebate, and old customers will also give a suitable preferential price when they buy again." "Unfortunately, because after-sales service, quality assurance, trust and other aspects are not as good as brands and e-commerce platforms, Xu Nian, who only relies on low prices to attract users, found that business began to become more and more difficult."
In any case, it is not difficult to see from the above situation that these three main commercial appliance procurement channels are trying to create a more open, transparent and convenient commodity procurement channel and service model for B-end users.
E-commerce-led enterprise shopping will become mainstream?
"In terms of scale, in 2020, the scale of enterprise procurement platforms derived from e-commerce platforms (consumer e-commerce, B2B e-commerce) accounted for more than 98%, occupying an absolute dominant position." ——This set of data is from the "2021 China Enterprise Procurement Market Research Report".
The report shows that in the post-epidemic era, most enterprises have increased or continued to maintain the amount and frequency of their purchases on e-commerce platforms, and corporate procurement continues to show an online trend, which makes …
Procurement enterprises put forward higher requirements for the completeness of product categories and supply chain responsiveness of e-commerce platforms.
But this is not difficult for ambitious e-commerce platforms. Supply chain has always been an established advantage of leading e-commerce platforms, and there is no big problem in category expansion, because while B-end users gradually turn to e-commerce platforms, even their original competitor brands have experienced a huge change in the mentality of "refusal-wait-test the waters", and their willingness to cooperate with e-commerce platforms has suddenly risen.
The willingness of brand owners to cooperate with e-commerce platforms has risen rapidly
According to McKinsey, during the pandemic in April 2020, 54% of suppliers considered the online sales model to be more effective or equally effective than the traditional sales model before the pandemic, and this proportion further increased to 83% after the epidemic stabilized in February 2021.
Brand owners are paying more attention to the procurement e-commerce market, and it is expected that more brands will increase their layout on the enterprise procurement e-commerce platform.
The rise in the willingness of brand owners to cooperate with enterprise procurement e-commerce platforms will bring more increments to the enterprise procurement e-commerce market.
And under the catalyst of the epidemic, when more and more enterprises gradually develop the habit of purchasing on the mobile terminal, as mobile apps enter the era of stock competition, the trend of office mobility will intensify the Matthew effect of enterprise procurement e-commerce platforms, and enterprise procurement e-commerce platforms relying on super apps will have greater competitive advantages.
Taking the data of Jingdong commercial appliances 11.11 war report as an example, starting at 8 pm on October 31, a large number of enterprise users poured into Jingdong home appliances "according to the picture" to snap up commercial electrical explosive products, as of 24 o'clock on November 1, commercial kitchen appliance sales increased by 435% year-on-year, and server category sales increased by 260% year-on-year, both setting historical bests.
The strong combination of brands and e-commerce platforms is bound to bring 1+1>2 effects to both parties and corresponding enterprise users, and under this wave of operations, it seems that only individual suppliers whose survival difficulty has increased are injured.
It is worth mentioning that compared with large enterprises, small and medium-sized enterprises are more urgent in terms of reducing procurement costs, covering diversified procurement scenarios, and providing spot procurement
SMEs are relatively more willing to complete the digital transformation of procurement with the help of third-party procurement e-commerce platforms
That is to say, the consumption potential of small and medium-sized enterprises is greater, after several major e-commerce giants have entered the commercial electrical appliance market, the future will inevitably have a short time of intersection, if the small and medium-sized enterprises make a targeted strategic layout in advance, may reap considerable returns in advance.
/
。
。