Today's work is a small earphone bag, a large sunflower flower, good looking and easy to carry, you can hold some necklace keys and other small items, you can also hang on the bag as an accessory. The color scheme is very sunny and summer~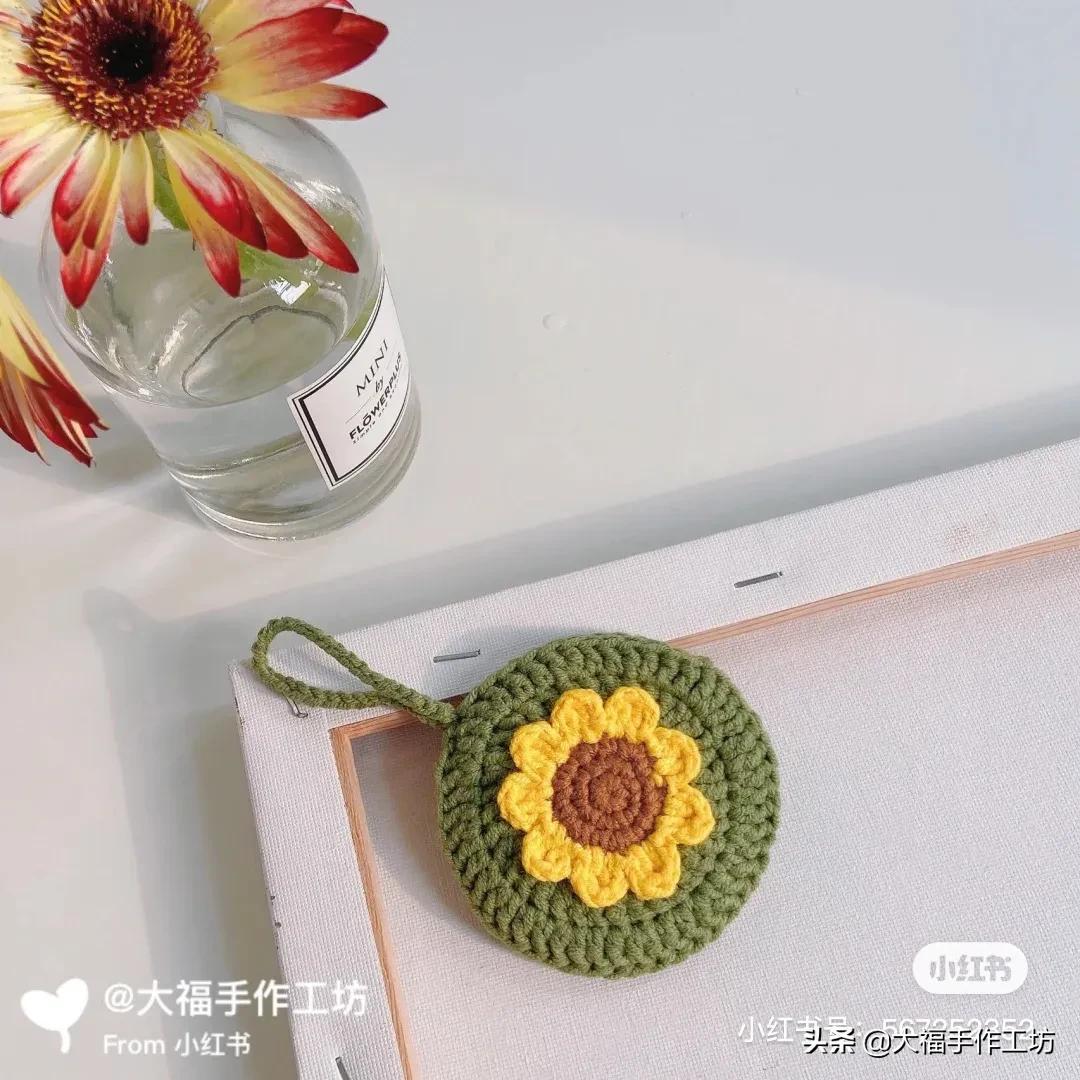 ——– illustrated tutorial——–
Tools: 2.0 crochet, 4 strands of milk cotton
Color: olive green, dark brown, yellow
Stitch:
【Main body】*2
1. Ring up 12F
2.12fv
3. 12(f,fv)
4.12(f,fv,f)
【Flowers】
1. Ring up to 6x
2. 6v
3. 6(x, v)
4. Change color, (2ch, e), (f, 2ch, sl), repeat 9 times
Two pieces of body pulled together, braid knit crochet strap. The hot melt adhesive glues the flowers to the main body, and complete~
———————–
This is very simple to make, the small bag is cute and beautiful, the colors can be combined at will, let's play handicrafts together!
#Crochet#
#Manual#
#毛线编织[Topic]#
❤️ Thanks for reading! This is the Daifuku Handicraft Workshop,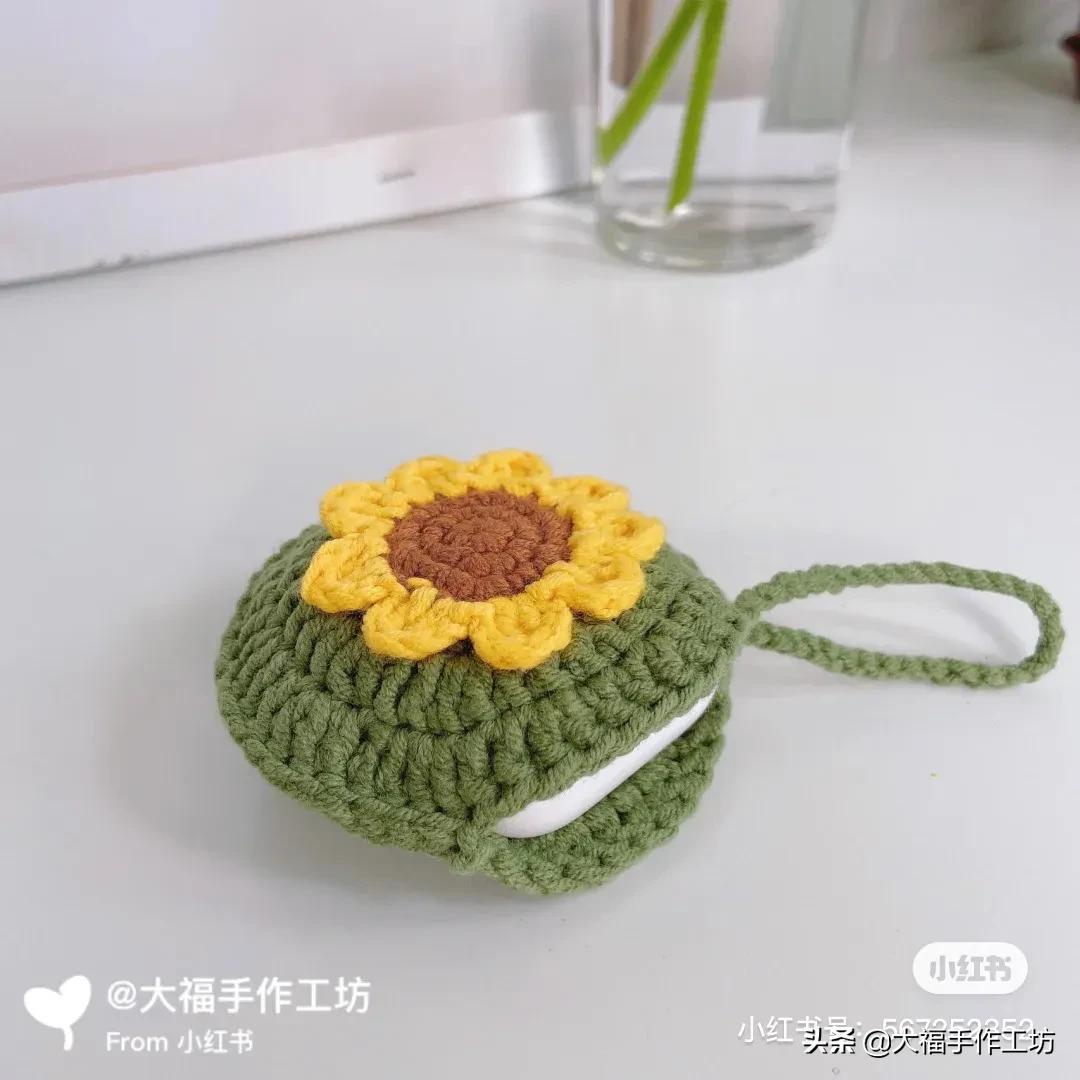 The pictures are all finished products made by themselves,
Share illustrated tutorials,
Updated every day, please follow me if you like it!