Source: Global Times
Since October, more than 150 PLA fighters have entered the southwest Taiwan Air Defense Identification Zone. A poll released by the Brookings Institution, a US think tank, on the 13th found that Taiwanese are more worried about potential conflicts than generally believed.
According to the poll, 57.6% of respondents said they were worried about war in the Taiwan Strait, and this "fear" has crossed Taiwan's political party factions, and both DPP and KMT supporters are worried about the possibility of war, but KMT supporters are more worried about war than DPP supporters.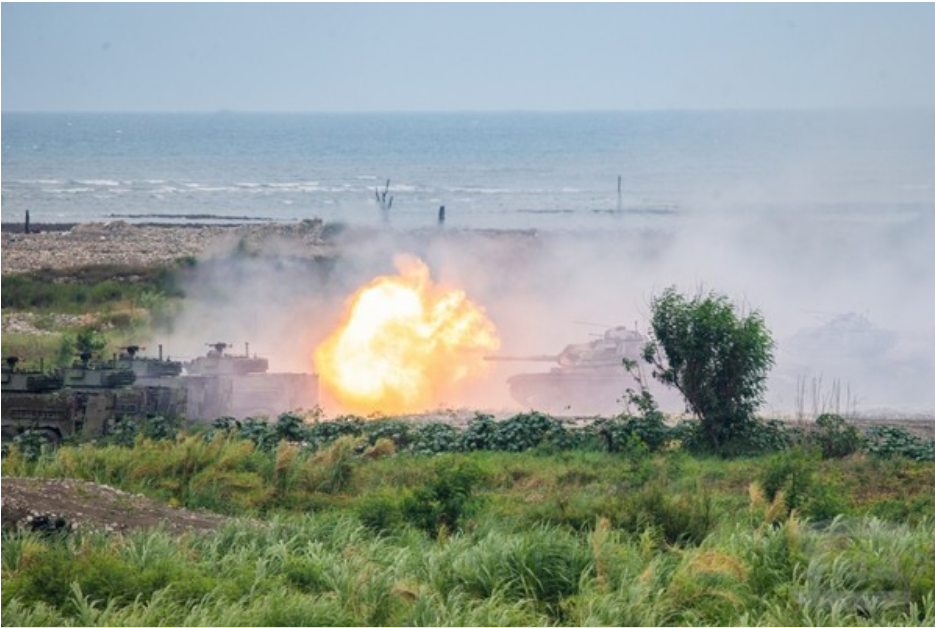 The outside world generally believes that young people in Taiwan are naïve about the situation in the Taiwan Strait or do not understand Taiwan's political reality. But the survey found that the fear of military conflict among the island's people is not divided into ages, and the proportion of respondents of each age group is about 60%. In addition, nearly eighty percent of respondents believe that the frequency of mainland military action against Taiwan has increased in the past six months, "which also means that Taiwanese can clearly feel the changes in cross-strait relations." The investigation report also said that although the island society usually does not react much when PLA military aircraft passes through Taiwan's air defense identification zone, the public does notice this information, and "they also seem to know better than many U.S. policymakers that military pressure from China continues to increase." However, despite concerns about the situation, most respondents still believe that "now is not the time to panic."
When asked what they thought of the Taiwan authorities' own defense capabilities, most respondents were pessimistic. Only 25.8 percent believe that Taiwan's defense capability has improved, 35 percent believe that Taiwan's defense capability is not as good as before, and 40 percent believe that "there is no change." The Brookings Institution report said that "it is clear that the Taiwan authorities need to make further efforts to convince Taiwanese residents that their military is capable of protecting them."
The Taiwan military claimed in the "National Defense Report" that "in the face of changes in the regional situation and the CCP's continuous military deterrence against Taiwan, the national military has actively promoted the development of national defense and the improvement of combat strength, and strengthened various combat training and rearmament to build a strong and formidable defensive combat force." Qiu Taisan, chairman of Taiwan's Mainland Affairs Council, said on the 14th that PLA military aircraft have recently "exploded around Taiwan" and "have reached a quasi-war state layout." Taiwan's "Defense Minister" Qiu Guozheng also said in the "Legislative Yuan" that there is no need for Taiwan to start a war, but "as soon as the communist army makes a move, our side will grasp it, and our fighters are not plastic machines that stand still and will not be unresponsive."
Ma Xiaoguang, spokesman of the mainland's State Council Taiwan Affairs Office, said at a press conference on the 13th that the PLA's training activities are aimed at "Taiwan independence" separatist activities and interference by external forces, and the purpose is to maintain peace and stability in the Taiwan Strait, defend national sovereignty and territorial integrity, and safeguard the common interests of compatriots on both sides of the strait